Experiences like no other, transforming young lives
We're dedicated to creating new and exciting experiences for young people to explore, grow and flourish in the outdoors. When groups come to White Hall, they will be fully submerged in hands-on learning and experiences, whilst exploring what the Peak District has to offer.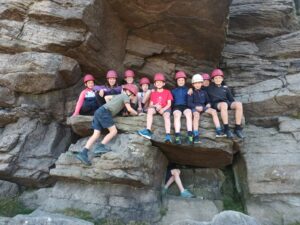 Why not give yourself a break during the holidays by keeping the kids busy at White Hall?
During the school holidays we will be running activity courses for 5-16year olds, from one to five days. Available during Easter, summer and half terms, this is the perfect way for your children to meet up with friends, old or new and have lots of fun in the outdoors in a safe environment.
Whether they come on their own, or with a group of friends, there is something for everyone.
Keep an eye on our social media channels for dates and prices.