Summer activities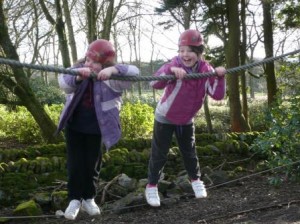 Try some new activities at the heart of the Peak District, join us with a friend or make some new ones as you spend part of your summer visiting White Hall Centre for daily activities (no overnight accommodation.)
There's lots to get involved in from canoeing, mountain biking, climbing and exploring the scenic surroundings of White Hall Centre and siblings receive a 15% discount when attending the same set of consecutive days.
Dates for 2018 activity sessions:
Click on the dates for further information.

Summer activity sessions application form
Places need to be booked in advance. If you have any queries, call us on 01298 23260 or email white.hall@derbyshire.gov.uk
Children will need to bring their own lunches, drinks and snacks each day.
Residential courses
Keep an eye out for residential course dates which give children and young adults the opportunity to stay at White Hall Centre for longer. Maybe you would like to come with brothers or sisters, or with a friend? During these courses you will have a fun, action packed time and you will get to try lots of exciting activities!
Birthday Parties or private groups
White Hall is a great place to have a birthday party or a day with friends, with a choice of exciting activities including zip wire, ropes course, trapeze, mountain biking, rock climbing and the big net climb, in fantastic surroundings. Please contact us to discuss your requirements.
For a group of up to ten children the cost for a party is £235.00 for up to a full day (10 am to 4 pm)
Call us on 01298 23260 or email white.hall@derbyshire.gov.uk to book a place!