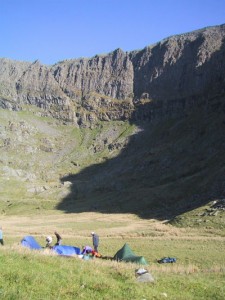 With a wealth of expertise under one roof, White Hall is a training and assessment centre for a number of adventurous activities, including mountaineering, climbing, canoeing and caving.
Accreditation courses should not be regarded as an introduction to an activity, all require previous course attendance or past experience. You will need to be registered with the relevant governing body:
Future course dates will be posted on this page when booking is available.
Reassessments
Reassessments for all the governing body schemes can sometimes be provided through the centre and are arranged individually.
Tailor-made courses
We can run courses to other formats if a client group wish it, for example, a Mountain Leadership Training course could be run over a series of weekends.
To book a place
Download the relevant information sheet/application form from the related documents section, fill it in and send to the centre together with a cheque for the course fee. If you require any further information or you would like us to post any of the documents please contact us.
Course application forms: