We can provide a variety of outdoor adventurous activities for
you in the Peak District which will energise tired delegates or contribute to building a stronger team. Our activities can run from a few hours to a whole day and at a pace and level to meet your needs.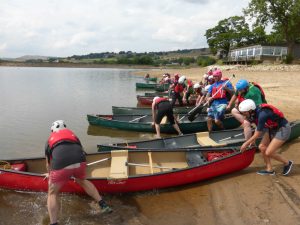 Activities on offer:
Rock climbing
Caving
Hill walking
Kayaking and canoeing
Raft building
Team challenges
Mountain biking
If the weather is inclement we can provide waterproofs and showers are available.
Courses usually start at 10:00 am and finish at 4:00 pm
All activities are run by professional instructors with national governing body awards.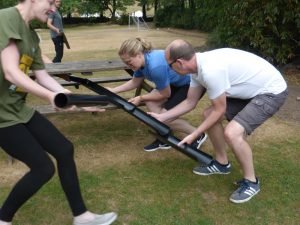 Here's what a recent group had to say about their team building day…"We all enjoyed an absolutely terrific day, and to be honest it exceeded my expectations. Jenny & Phil were great, the activities were well planned and engaged everyone (nice to see our competitive spirit alive & well!), lunch was delicious, and the weather held out for us. It couldn't have gone any better. Big thanks to the team, I'd highly recommend any team to head for a day at White Hall."
The cost per group (based on 10 delegates) is:
£382 up to 4 hours
£604.50 up to 8 hours